We are a family of believers that join together to PRAY … PRAISE … and PREACH!
Come as you are and experience the LOVE OF JESUS!
Pastor Randy was born in Virginia, but grew up in Plant City. He was married to his beautiful wife Kimberly, the Worship Pastor for One Accord, in 1998. They have one amazing son named George, but those who know him call him K'land. Randy grew up in the church and committed his life to ministry while attending Peachtree Community Church in Georgia in 2002. After graduating from the University of Florida in 1989 with a BS Degree in Food Resource Economics, Pastor Randy joined the United States Army where he served almost 10 years as an Aviation Warrant Officer. He flew both helicopters and airplanes. After completion of his military service he flew commercially at which time he attended Luther Rice University and earned his MA in Biblical Studies. Randy has served as Worship Pastor, Education Minister, Children's Pastor, Church Planter, and Lead Pastor during his 16 years of ministry. Randy's life verse is Romans 5:5
R
a
Senior Pastor:
Worship & Arts Pastor:
Tech – Lead & Administrator:
Every Sunday the MESSAGE is delivered in person at OAC and can be viewed on our FACEBOOK page live beginning around 10:30 am!
ONE ACCORD

(previously HopeWeaver)
We are directly behind Taco Bell and across from Walgreens!
(Baker St. is also known as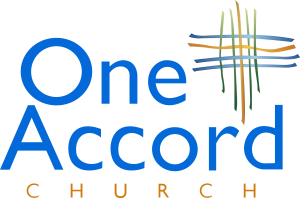 Worship The Lord In Giving
If you would like to support the ministry of the One Accord Family it's simple!
You will receive a link to guide your giving!